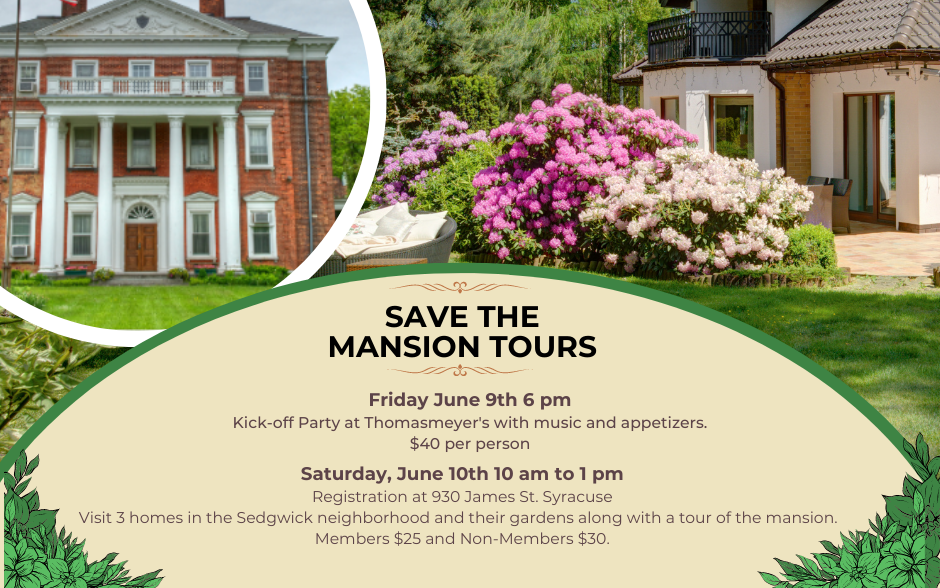 Save The Mansion Tours
Saturday, June 10th from 10am to 1pm.
Registration at 930 James St. Syracuse.
Visit 3 homes in the Sedgwick neighborhood and their gardens along with a tour of the Mansion.
Members $25 Non-Members $30
Kick Off Party
Friday, June 9th at 6pm
Music and appetizers at Thomasmeyers.
$40 a person
Patrons will be recognized in the tour program.
$100 includes admission to both events.  Reservations are below.